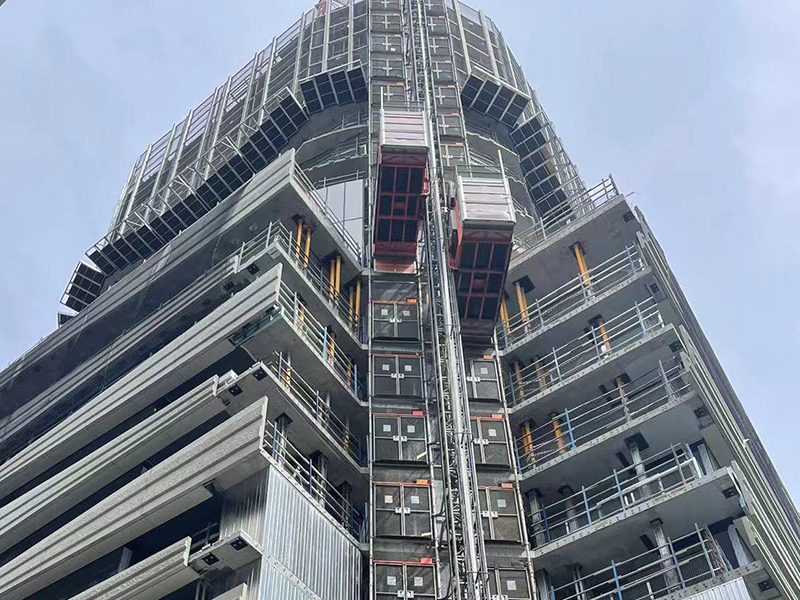 Aspire Melbourne's construction pushes on with the first portion of Settlements upcoming in 2022.
In recent months, Aspire Melbourne's construction has continued to progress positively with the building's core now completed up to level 22 and structural slabs developed up to level 17. Resulting in the building's podium levels becoming fully formed and the early stages of the slender tower starting to take shape.
Furthermore, over the last few months the site has also seen a significant increase in active trades including services, apartment fit outs, and façade installation – which has all been completed up to level 9; home to premium resident amenities such as the pool, gym, and yoga room.
Lastly, there have been major recent advancements with Aspire Melbourne's façade, which has seen majority of the grey feature wrapping around the podium installed and planted with foliage.
Over the coming months a rapid increase in apartment fit outs and structural progress of the tower can be expected.
Unfortunately, due to Covid-19 related restrictions, Aspire Melbourne has encountered some minor unavoidable delays in its construction. However, thanks to the project team's best efforts to minimise these delays, they are quite minimal.
It is important to note due to these unavoidable delays there have been some small updates to the Settlement timeframes for Aspire, which are now as follows:
SP1 is now anticipated to Settle in May/June 2022.
SP2 is now anticipated to Settle in Q3 2022, and
SP3 is now expected to reach Practical Completion and commence Settlements occurring in Q3 2023.
Should purchasers have any questions regarding Aspire Melbourne's construction or new Settlement timeframes, please contact Property Settlement Solutions at tom@settlement-solutions.com.au or support@settlement-solutions.com.au.
Lifestyle
Explore the stories.