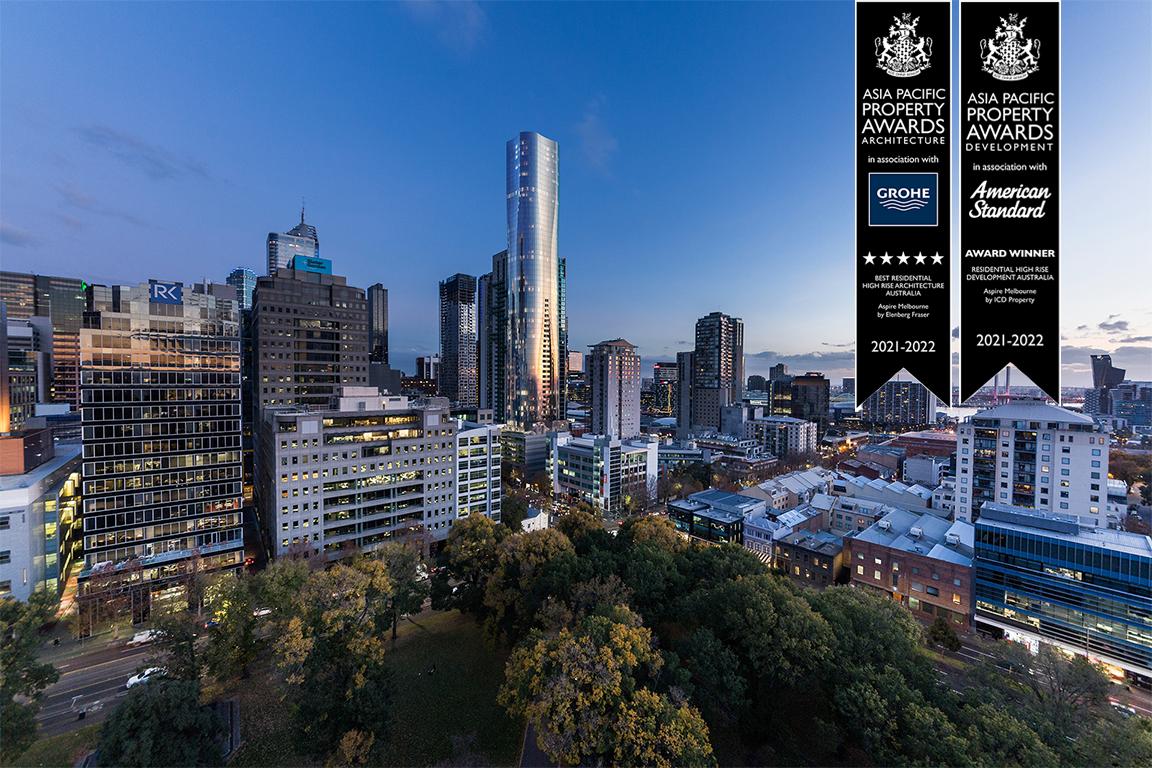 ICD Property, the developers behind Aspire Melbourne, are extremely proud and humbled to announce the 65-storey residential tower has been recognised as an Award Winner in the 2021 International Property Awards winning three titles for:
Residential High-Rise Development in Australia
Best Residential High-Rise Architecture in Asia Pacific
5-Star Best Residential High-Rise Architecture in Australia
In its 30th year, the International Property Awards is one of the largest, most prestigious, and widely recognised awards throughout the world. The awards are split into regions covering Africa, Asia Pacific, Arabia, Canada, Caribbean, Central & South America, Europe, UK and USA. Judged by an independent panel of 70 industry experts, the International Property Awards focus on design, quality, service, innovation, originality, and commitment to sustainability.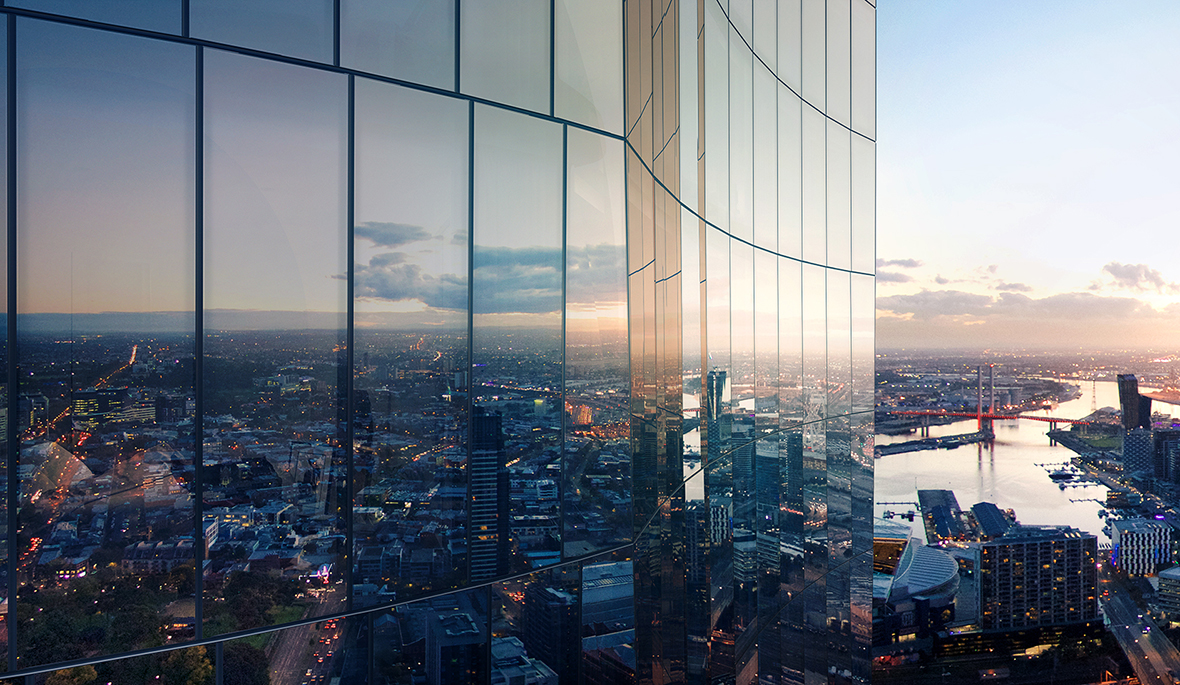 ICD Property is honoured to have received three titles in this year's awards within two of the most competitive categories, High-Rise Development and High-Rise Architecture.
"Winning these awards is great recognition of Aspire Melbourne's truly unique offering. There is genuinely nothing else in the market like Aspire Melbourne available at the level of quality and amenities that Aspire has. Being labelled the Best Residential High-Rise building in the whole Asia Pacific region for Architecture is a huge achievement for the team, particularly our architects Elenberg Fraser who have done an incredible job designing the tower's elegant, sleek curvature façade to offer as many apartments stunning outlook views of Flagstaff Gardens, Melbourne's skyline, and the open Docklands bay area",
- said ICD Property's Managing Director Matt Khoo.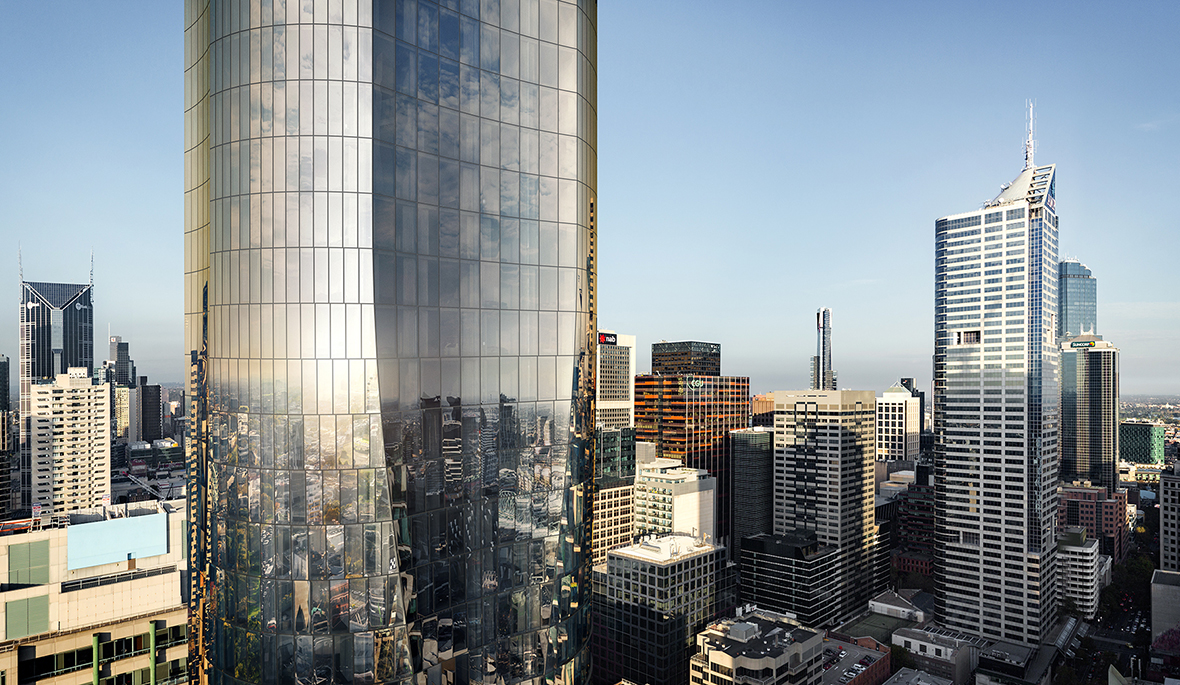 Representing one of the most renowned accolades within the property, real estate, and architecture industries, winning an International Property Award is a prestigious mark of excellence for the winning development as well as the delivery team involved.
Aspire Melbourne is proudly developed by ICD Property in partnership with MaxCap Group, designed by Elenberg Fraser and David Hicks, project managed by Sinclair Brook, and built by Hickory. The three award wins are a tremendous recognition of the development team's strong collaboration and joint efforts to deliver Aspire Melbourne to the highest possible standards.
Aspire Melbourne is a 65-storey residential tower located in Melbourne's western city end and offers breath-taking uninterrupted 360-degree views of Flagstaff Gardens, Melbourne's CBD skyline, and open Dockland bay. Containing over 20 state-of-the-art building amenities including a Whiskey Parlour, Champagne Conservatory, Library and Co-working Lounge, Gym, Spa, Sauna, Hydro Pool, P.T. Area, Grand Ballroom, and several Dining Rooms – Aspire Melbourne has been benchmarked and designed against the best residences seen in the world. Recreating this calibre of luxury in Melbourne's own city centre.
Within Aspire Melbourne are the exclusive Aspire Residences, an extremely selective collection of only 73 residences located in the tower's uppermost floors. The Aspire Residences signify the height of luxury living, designed by David Hicks whose name is behind some of the world's most impressive multi-million dollars homes.
Read more at Urban.com.au
Lifestyle
Explore the stories.