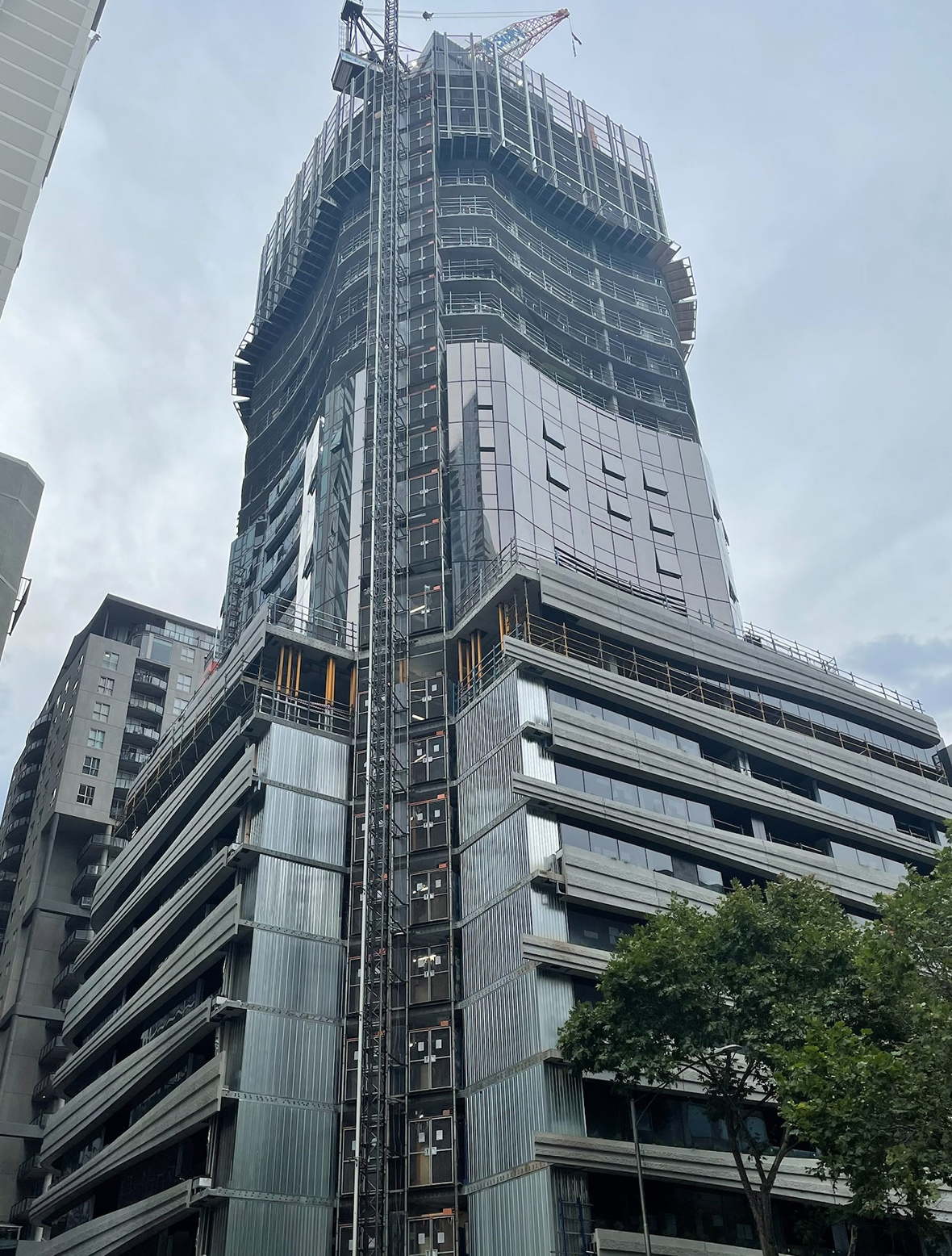 Aspire Melbourne's construction pushes on with the first portion of Settlements upcoming in 2022.
Since our latest construction update, Aspire Melbourne has made some significant progress forward. Although there have been some unavoidable minor disruptions due to COVID-19 delays, we are pleased to share construction has gotten back on track with momentum now building towards the delivery of the first settlements in SP1 containing most available units from levels 1 to 8.
As seen in the latest video timelapse above, structural works have continued with the building's core now built up to Level 31. Concrete slabs are just a few floors behind, currently poured up to Level 26.
Key milestones in the last quarter have also seen further installation of the GRC planter boxes to the tower's podium levels and the progressive installation of façade glazing up to Level 16.
Internally, in moving towards the completion of apartments within the first settlements of SP1, apartment fit outs have commenced with the first prototype apartment having already been delivered for the developer and architect's careful review. This is an important milestone in the delivery process providing the team an opportunity to ensure the quality of the product is up to the highest standards.
The full floor of amenities on Level 9 has also begun to take shape with further installation of the steel structure over the pool, providing a stunning outlook over Flagstaff Gardens.
Settlement timeframes for each separable portion remain as follows:
SP1 anticipated to Settle in May/June 2022.
SP2 anticipated to Settle in Q3 2022, and
SP3 scheduled to reach Practical Completion and commence Settlements occurring in Q3 2023.
Should purchasers have any questions regarding Aspire Melbourne's construction or new Settlement timeframes, please contact Property Settlement Solutions at tom@settlement-solutions.com.au or support@settlement-solutions.com.au.
Lifestyle
Explore the stories.