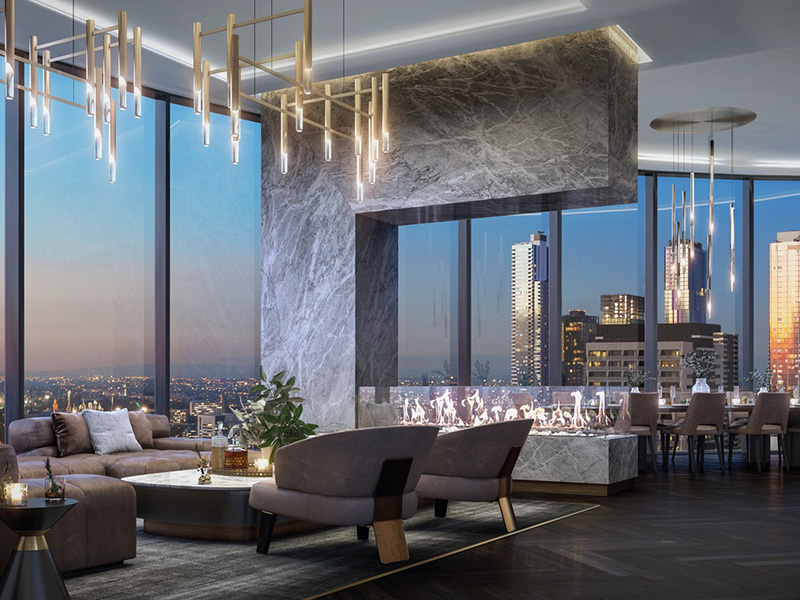 Melbourne-based developer ICD Property group has secured construction funding from MaxCap Group and investment bank Goldman Sachs for its $440 million residential tower development on King Street.
The project's joint venture capital partner development financier MaxCap Group will provide funding alongside ICD, led by Michael Mai, with Goldman Sachs to provide the first mortgage construction finance.
The Elenberg Fraser-designed 65-storey tower, called Aspire, is said to be one of the city's last permitted "super towers".
The project which will feature 594 luxury apartments, located opposite Flagstaff Gardens, has sold approximately 300 apartments to date, worth $225 million in sales.
Having MaxCap involved on the project as a joint venture capital partner was "a huge vote of confidence for the project".


said Matthew Khoo, ICD managing director
Khoo says the latest funding comes after non-bank lender MaxCap Group have provided ICD with traditional debt finance on six previous projects.
Melbourne developer Glenvill Group, led by Len Warson, last week announced it secured $300 million from a private equity firm for its infill development Yarrabend, located in Melbourne's inner suburbs.
Glenvill's latest debt deal will fund the development of multiple stages of its Yarrabend project on the former Amcor paper mill site in Alphington.
The King Street development is ICD Property's second central city residential development in Melbourne after completing Eq. Tower in 2016.
ICD property's pipeline of projects also includes 65 Federal Street, a mixed-use tower in Auckland, a 1200-lot community in Geelong, and the redevelopment of the Tattersalls Club at 194-204 Pitt Street in Sydney.
Original article sourced from theurbandeveloper.com
Lifestyle
Explore the stories.