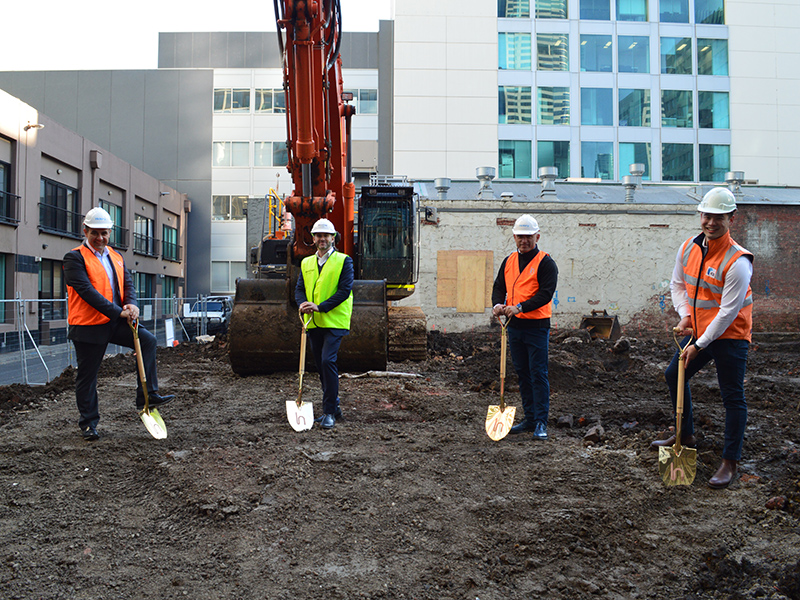 In what demonstrates strong market demand for Aspire Melbourne apartments and proof of the high-quality team behind the project, Melbourne's latest super tower has officially broken ground and begun construction.
Creating a further boost to Melbourne's economy, the construction on one of Melbourne's last 'super towers' Aspire Melbourne is now underway, with Hickory appointed to carry out the circa $180 million construction contract. The official sod turning took place on Monday 25 May with ICD Property's Managing Director, Matt Khoo; joint-venture partner MaxCap Group's Chief Investment Officer, Brae Sokolski; Hickory's Founding Director, Michael Argyrou; and Hickory's Managing Director, George Abraham.
A momentous milestone, Aspire Melbourne represents one of Melbourne's last super towers at 65-storeys, in addition to being crowned Australia's fastest-selling development in the past 12 months.
Acknowledging the tough economic climate, ICD Property and MaxCap Group are proud to share that throughout the project's approximate three-year construction life cycle, approximately 1,000 jobs are expected to be created.
Like most across the country, we have been dismayed at the soaring unemployment figures and the direct hit to the Australian economy due to the COVID-19 pandemic,


said Matthew Khoo, ICD Property Managing Director.
"With construction commencing in the thick of these troubling times, it is certainly very pleasing that we will be able to provide such a significant boost to the local economy and the job market."
Adjacent to the lush Flagstaff Gardens, the $440 million skyscraper has also received financial backing from global conglomerate Goldman Sachs — in partnership with MaxCap Group — and is anticipated to begin staged completion by October 2021, with full completion by early 2022.
With a formidable 30-year history building some of Australia's most iconic developments, Hickory was awarded the construction contract for Aspire Melbourne in December 2019, signalling their first project with ICD Property.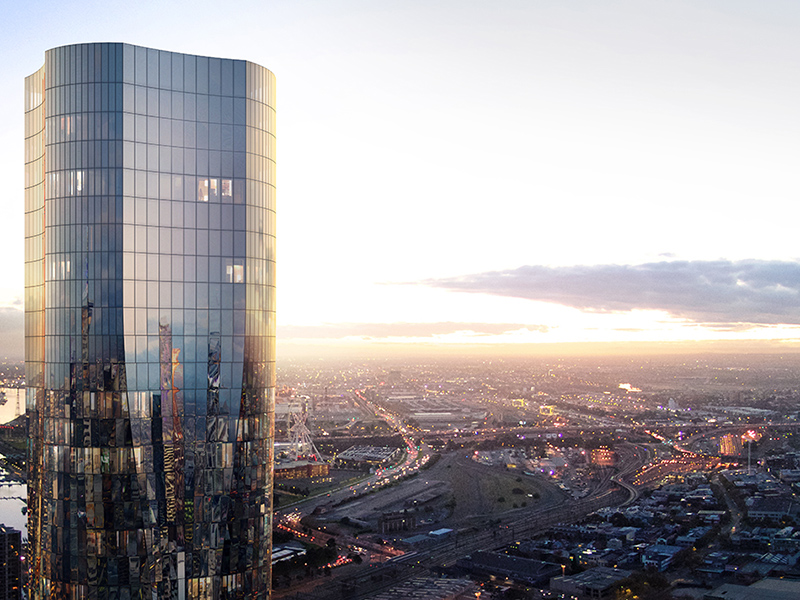 In line with current state government regulations and the need to maintain safe social distancing, ICD Property has implemented a number of precautionary measures onsite, in addition to investigating offsite construction of certain components to reduce the number of workers required on-site at any given time.
Located on the edge of the Melbourne CBD, Aspire Melbourne is set to stand proud at 211 metres tall and will showcase an impressive sculptural facade. Home to 594 apartments and six levels of world-class amenities, the building's future residents will be able to take advantage of their own mezzanine library, a coworking space and boardrooms, champagne conservatory, whiskey parlour and wellness centre comprising a gym, hydro pool, and spa, and function ballroom catering up to 200 pax.
To read more please visit the originally sourced articles Building Connection, Build Australia, and Australian Property Journal.
Lifestyle
Explore the stories.