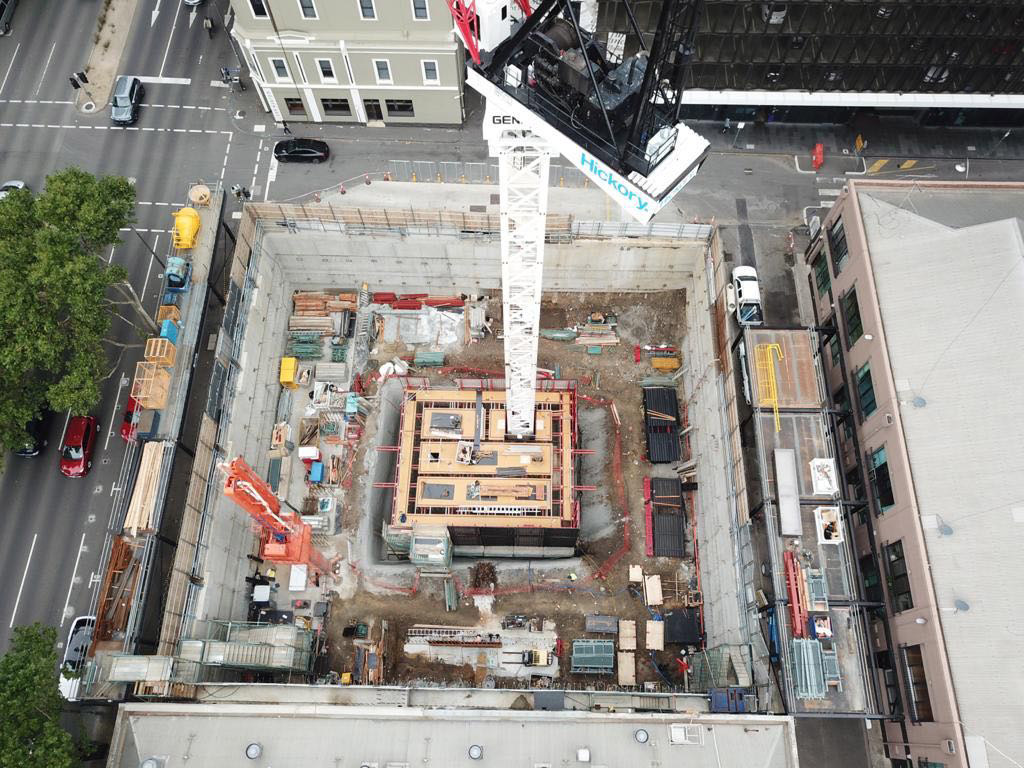 Following construction commencement in May 2020, Aspire Melbourne's construction has remained at an impressive rate with the building starting to evolve into an elegant tower.
Since construction commenced last year, Aspire Melbourne has continued to advance from strength to strength. The project remains one whole week ahead of its original construction schedule, an impressive feat resulting from the hard work of the project's incredible world-class delivery team.
Proudly developed by internationally award-winning property developers ICD Property and Australia's number one property financiers, MaxCap Group, who have signed on trusted builders Hickory, project managers Sinclair Brook, and architects Elenberg Fraser - Aspire Melbourne is backed by Australian companies synonymous with success and reliability within the property industry.
Together the project team has worked hard throughout 2020 to achieve the successful completion of raft slab pouring and basement excavation. Significant milestones that signify the site's foundations have almost complete and soon the tower will begin building out of the ground.
Now in 2021, basement level concrete pouring is expected imminently with the detailed dig also nearing completion which will allow the building's core to come together and start building upwards quickly.
The project's construction crane is also already on site, prepared to assist in the tower's 65-storey build as it begins to take presence in Melbourne's city skyline soon.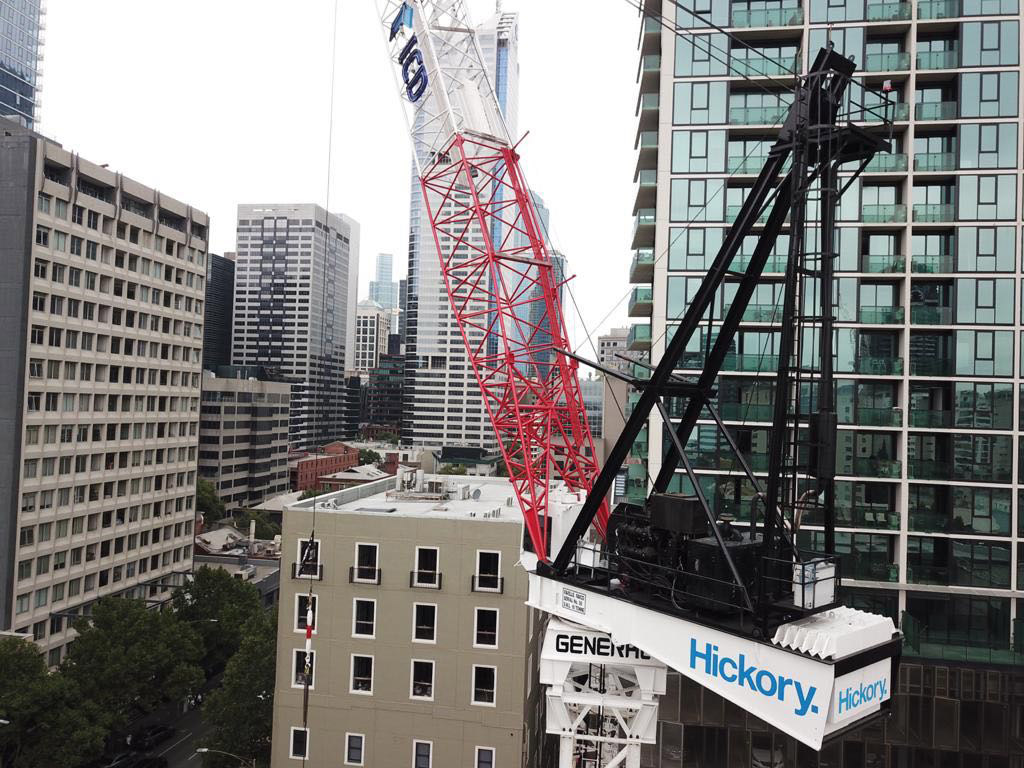 Looking forward, core slab concrete pouring will continue throughout the year to support the building's elevation, whilst the first sections of the concave glass façade are set to be installed in mid-2021.
Aspire Melbourne's impressive construction progress and timeline means the project remains on track for the first lot of staged settlements (including all 96 apartments across levels one to eight) to begin in the next 12 months! An incredible achievement that testifies to the strength of the project team's reliability and capabilities, despite tough market conditions with repeated COVID19 lockdowns.
Recently, Aspire Melbourne surpassed another huge milestone with the proud launch of the Aspire Residences. Comprising an exclusive series of penthouse, sub penthouse, full floor, half floor, and quarter floor luxury apartments designed by internationally renowned interior designer, David Hicks, the Aspire Residences represent a new height of luxury living becoming accessible within Melbourne.
Occupying Aspire Melbourne's uppermost levels, the Aspire Residences are home to stunning 360-degree views of Flagstaff Gardens, Melbourne's iconic skyline, and the open Dockland bay area.
Purchasers of the Aspire Residences will also enjoy private access to the tower's sky-high amenities including an exclusive whiskey parlour and champagne conservatory designed to entertain guests high above the clouds of Melbourne.
To learn more about the Aspire Residences visit www.aspireresidences.com.au.
Lifestyle
Explore the stories.