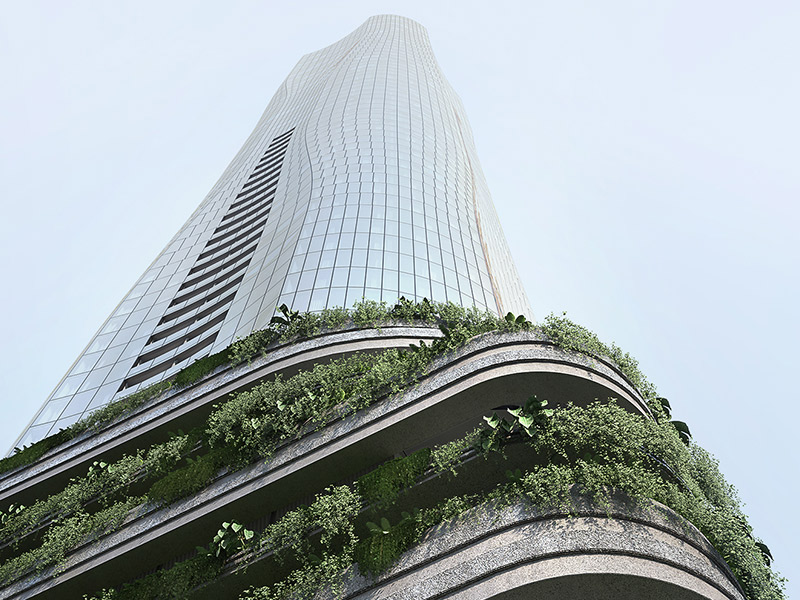 Aspire represents one of the last chances to live in a super tower in Melbourne's CBD — a home of lavish opulence with an incredible offering of amenities.
A reflection of the city's past; a foretelling of its future, experienced developers ICD Property and Elenberg Fraser present 5-star luxurious living in a distinctive and sculptural piece in the city's skyline — no wonder it has been the most successful and fastest-selling project launch of 2019.
The exclusivity of Aspire Melbourne is amplified by the fact the building is set to be the only apartment project to settle in the CBD in 2023. This, in combination with Aspire's beautifully-designed 1, 2 and 3 bedroom apartments, and an unbelievable range of on-site amenities, means interest is only going to increase.
Experience a place where a mix of sophisticated entertainment, natural beauty and pure indulgence can be savoured every day.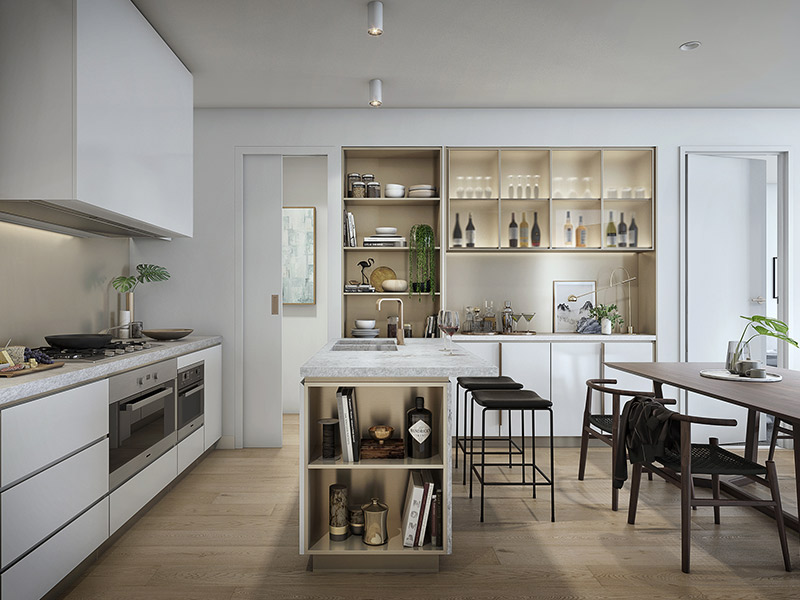 Across multiple levels, an array of wonderfully appointed spaces can be enjoyed for exercise and recreation, while private entertainment areas can be booked. Whether residents are looking to spend time with family and friends or seeking a quiet haven for relaxation, Aspire Melbourne has the perfect place.
Take a dip in Aspire's sumptuous pool. Sitting within a grotto-like space, it features a gentle water gradient from shallow to deep, reminiscent of an Australian billabong. Smaller grottos, seemingly carved from the larger chamber, are home to change rooms, a spa and sauna.
Continue to the outdoor hot tub and enjoy one of the most luxurious spaces at Aspire. This spectacular hideaway is surrounded by lush greenery and a dining area for a post-dip glass of champagne.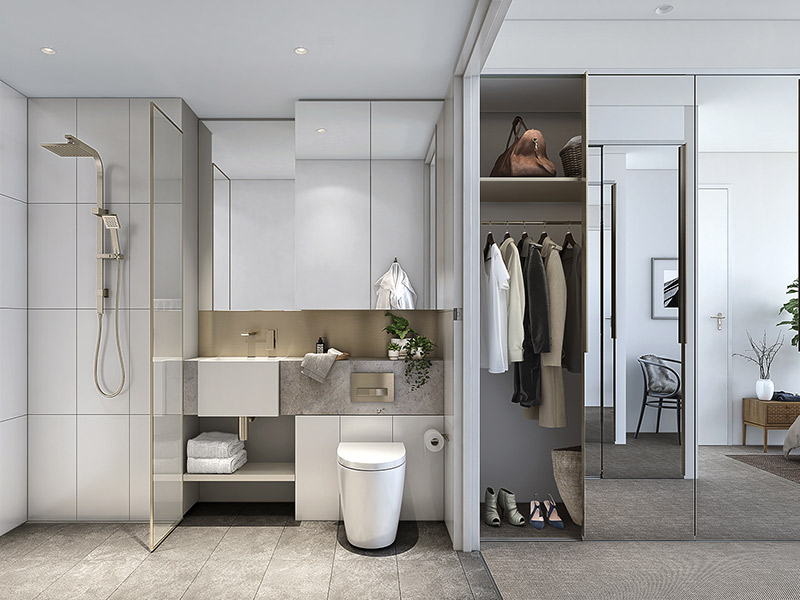 If you want to incorporate some exercise as part of your daily routine, discover the two exercise areas on-site, one suited for high-impact activity and one focused on wellness. The latter features floor-to-ceiling windows and walls that reflect the serene landscape beyond — a perfect spot for early morning yoga.
Squeeze in some extra work, study or simply read a good book at the traditionally designed library. Or head down to the games room and challenge friends or family to a game of pool or table tennis. Ideal for intimate evenings, the chic area also consists of a lavish bar — so enjoy a drink or two over a bubbling conversation.
With the Whisky Parlour and Champagne Conservatory available to all residents, you'll find all sorts of ways to enjoy casual or intimate moments amongst inviting and exclusive surroundings.
For special occasions, overlooking Flagstaff Gardens, the Park Suite Residents' Lounge is a lavishly appointed space featuring a fully equipped kitchen for caterers to craft memorable feasts or canapés — the amenity at Aspire Melbourne is truly unsurpassed.
Featuring outstanding sweeping panoramas of the gardens, dynamic outlooks into the bustling city, or spectacular vistas across Victoria Harbour into the Yarra River estuary, each residence is as luxurious as the facilities available on your doorstep.
Dramatic stone surfaces in the kitchens speak to the focus on nature, while bespoke metal elements reference precious metals of the Gold Rush era. Within each bedroom, a light, restrained colour palette and a natural material selection create a subtleness of design and a sense of calm. While bathrooms feature immaculately crafted stone benches and splashbacks — designed for ultimate peace and relaxation.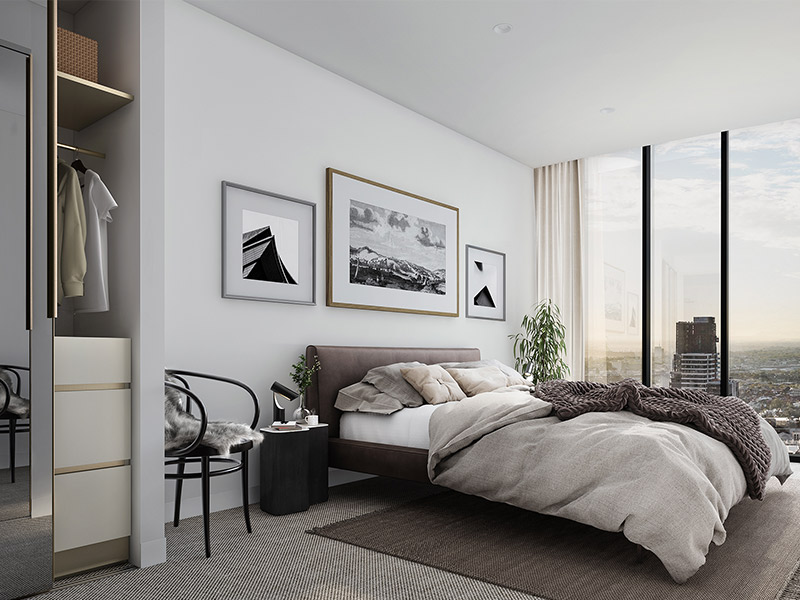 Positioned at the heart of Australia's most vibrant city, Aspire is perfectly positioned for residents to take advantage of Melbourne's unrivalled entertainment and culture.
Whether looking for elegant retail, superb dining, captivating art and performances, or grand gardens, everything can be found in abundance within walking distance.
The stately Flagstaff Gardens is the city's oldest park, one of the most visited green spaces in the city and is the picturesque front garden for Aspire. With its geographic elevation at the highest point in the CBD, enjoy a picnic with an impressive urban view.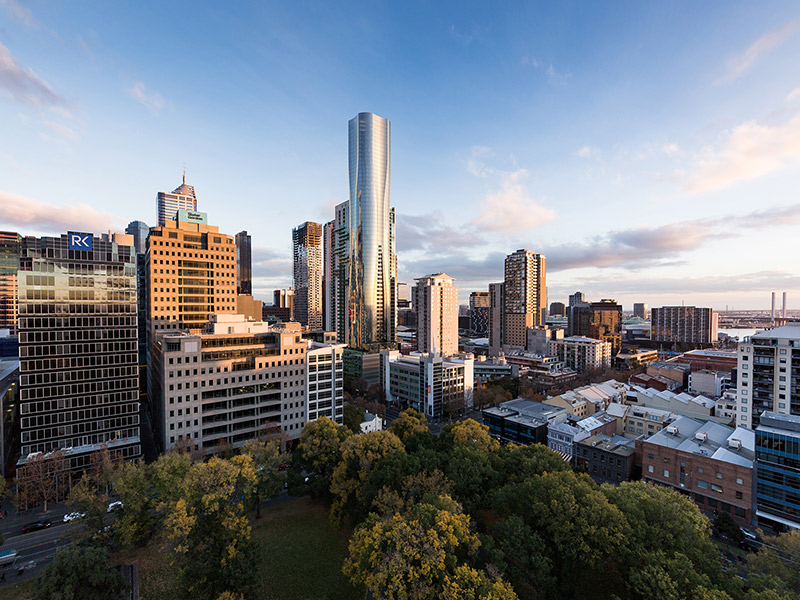 Home to Australia's best-dressed population, Melbourne is a city of diverse and inspiring retail talent, where local designers and global brands line the streets and laneways. For cuisine, the city takes its place on the world stage. Indulge in the endless array of fine restaurants and cafés that line the streets.
To live the good life, a little indulgence is essential and Melbourne comes alive at night. Have fun at one of the bustling city's eclectic bars and end the night at Crown Melbourne — one of the key elements of the flourishing Southbank precinct.
Aspire brilliantly reflects the city's ever-changing character, rising above it all this exclusive residence is set to become a landmark for years to come.
Original article sourced from Apartment Developments
Lifestyle
Explore the stories.